Boost your career with a Microsoft certification to become a Functional Consultant
Microsoft exams help you differentiate yourself and validate your knowledge and skills. 
If you desire to become a functional consultant or an efficient end user, you journey starts here! First you need to pass the optional fundamentals and mandatory core exams. 
Browse our self-paced online training videos with unlimited playback during the length of your subscription, to learn new skills that may better prepare you for your career and lay the foundation for success on our certification exams.
You can choose to pass one or more exam(s) listed below after passing related core exam to become a functional consultant associate.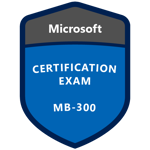 20300
This course prepares you to successfully gain knowledge and prepare for the Core knowledge of Dynamics 365 business applications. The MB-300 exam is the prerequisite for any of the functional consultant and certified associate in Microsoft Dynamics 365 business applications such as Finance, Supply Chain Management, Manufacturing, Supply Chain Management, Finance and Operations Apps Developer, and Commerce. Candidates after passing this this exam typically specialize in one or more feature sets of Finance and Operations apps including finance, manufacturing, and supply chain management.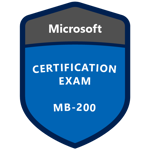 20200
This course is a prerequisite for the following role-based Microsoft Dynamics 365 certifications: Microsoft Certified: Dynamics 365 Sales Functional Consultant Associate, Microsoft Certified: Dynamics 365 Customer Service Functional Consultant Associate, Microsoft Certified: Dynamics 365 Marketing Functional Consultant Associate, Microsoft Certified: Dynamics 365 Field Service Functional Consultant Associate and Microsoft Certified: Power Apps + Dynamics 365 Developer Associate. As a Functional Consultant, the candidate for this exam is aware of bundled versions of features but does not primarily work with these bundled products. Candidates are primarily responsible for configuring the system to meet client needs, performing design tasks related to implementing new features and functionality, and implementing and testing system changes. Candidates plan the functional design for solutions, implement an application lifecycle management (ALM) process, migrate data and objects from legacy and external systems, integrate Power Platform with other systems, and manage the Power Platform environment.