PowerApps is the platform on which Dynamics 365 apps are natively built. Model-driven apps provides a no-code or low-code component approach to app development. Model-driven apps run with the new Unified Interface client which provides a responsive accessible design running in browsers and on popular mobile devices.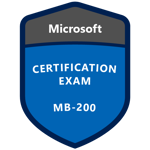 20200
This course is a prerequisite for the following role-based Microsoft Dynamics 365 certifications: Microsoft Certified: Dynamics 365 Sales Functional Consultant Associate, Microsoft Certified: Dynamics 365 Customer Service Functional Consultant Associate, Microsoft Certified: Dynamics 365 Marketing Functional Consultant Associate, Microsoft Certified: Dynamics 365 Field Service Functional Consultant Associate and Microsoft Certified: Power Apps + Dynamics 365 Developer Associate. As a Functional Consultant, the candidate for this exam is aware of bundled versions of features but does not primarily work with these bundled products. Candidates are primarily responsible for configuring the system to meet client needs, performing design tasks related to implementing new features and functionality, and implementing and testing system changes. Candidates plan the functional design for solutions, implement an application lifecycle management (ALM) process, migrate data and objects from legacy and external systems, integrate Power Platform with other systems, and manage the Power Platform environment.
20900
Candidates for this exam are users who aspire to improve productivity by understanding the capabilities of the Power Platform, automating basic business processes with Power Automate, performing basic data analysis with Power BI to produce business insights, acting more effectively by creating simple Power Apps canvas app experiences, and creating powerful chat-bots without using code.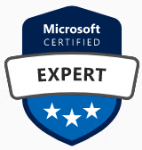 20180
Create your own agenda that matches your ongoing project's needs and quickly and efficiently train the new hires, We can assist you in creation of a custom agenda for corporations who wish to register up to 10 attendees in any topics of Microsoft Dynamics 365 product family. We deliver the virtual training sessions via Microsoft Teams based on the schedule that fits your staff's daily schedule based on your time zone. We will send invite to your participants based on the list of attendees' emails provided to us. Before purchase this product please Contact us or call (949) 424-6114 for dates availability.