Learn and be knowledgable from the following Vidoes related to the Dynamics 365 Commerce functional consultants role and certifications.
Our new vidoes are coming soon.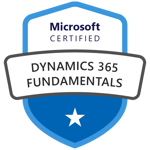 20920
If you have broad exposure to the enterprise resource planning (ERP) capabilities of Dynamics 365 and understand the fundamentals of how finance and operations apps fit in within the overall Microsoft ecosystem—this certification is for you. People who are familiar with business operations, have a fundamental understanding of financial principles, and are information technology savvy—either generally or through work experience—can use this certification to validate those skills and help open career doors.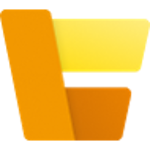 9000
The objective of this training is to explain how to implement the Retail functionality in Microsoft Dynamics 365. In less than 45 min learn how to prepare a retail showcase working solution regardless of your role, functional consultant, solution architect, developer, pre-Sale or customer.

80538
The objective of this training is to explain the Retail application functionality found in Microsoft Dynamics AX 2012 R2. This includes how Retail is an integrated solution that is designed for Microsoft Dynamics AX, and how it can be used to manage a retail business from the head office to stores.