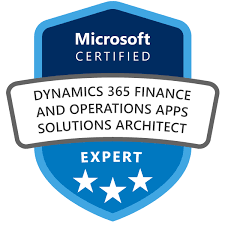 Solution Architects for Finance and Operations apps in Microsoft Dynamics 365 are trusted advisors who consult with organizations and implementation team members to refine business needs into a well-defined and cost-effective solution.
A Solution Architect is accountable for the integrity and successful delivery of the complete solution design. The architect provides critical guidance during pre-sales and design and consults throughout the remainder of the project lifecycle to address issues that arise throughout the implementation.
The Solution Architect must have a breadth of knowledge and experience spanning business needs and product capabilities and technical expertise as either a Developer or Functional Consultant role in one of the following:
Finance

Supply Chain Management

Manufacturing
In addition, they have extensive domain knowledge in one or more customer industries.
Our new videos to prepare you for MB-700 are coming soon.